Find Your Quality Control
Partner
Find Your Quality
Control Partner
Get quotes for a product inspection or supplier audit from multiple service providers, instantly.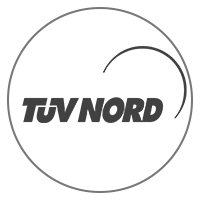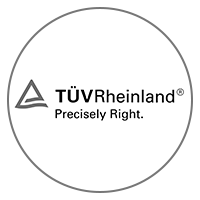 Secure Your Supply Chain via a Few Simple Steps
Secure Your Supply Chain via a Few Simple Steps
Testimonials
We
generate results

for our users
Piyush Suri – Founder 5by7 and NOOE.co
"Our award-winning desk accessories need to be of the highest quality. Via this website we found a service provider that inspects every single piece before dispatch, which has been a game-changer. Highly recommend."
"We were struggling with product quality at one of our Mexico suppliers. It was easy to get quotes via InspectionService.com."
"Prompt and good information from all contacts. Thank you."
"Got in touch with several QC companies quickly for our annual supplier audit program."
We will connect you with service providers offering the following
quality control & assurance
services across the globe
Global Reach and On-Site Presence
No matter where your manufacturing facilities are located, we will connect you with a qualified service provider. Inspectors and auditors can be made available when and where you need them.
Cost-Effectiveness and Flexibility
InspectionService.com empowers you to find the best service providers at competitive rates. Compare quotes from different QC companies and choose the service that best fits your budget and schedule.
Make informed decisions with detailed and data-driven reports. Our vetted service providers use cutting-edge tools and methodologies to provide you with accurate and actionable insights into product quality and compliance.
Save Time
In today's fast-paced business environment, time is of the essence. We help expedite solutions for your quality needs. Rely on us to connect you with the right quality control partner that matches your schedule.
Experienced Team at Your Disposal
The team behind InspectionService.com consists of seasoned international buyers and quality experts. Put our decades of sourcing and QA/QC experience to good use, free of charge.
Trusted and Verified Service Providers
We prioritize your peace of mind. All service providers have gone through a stringent verification process, ensuring that you collaborate with trustworthy and dependable professionals.
Why Product Inspections and Supplier Audits Matter
Ensure Product Quality
Product defects and quality issues can be costly in terms of both finances and brand reputation. By conducting inspections and audits, you can detect and resolve problems early in the production process, ensuring that your customers receive products of the highest quality.
Minimize Risks
Supply chain disruptions, delays, and non-compliance with industry standards can pose significant risks to your business. Inspections and audits help you mitigate these risks, allowing for smoother operations and increased customer satisfaction.
Protect Your Brand
A strong brand is built on trust and reliability. By consistently delivering high-quality products, you can enhance your brand's reputation and foster long-term customer loyalty.
Regulatory Compliance
In today's global market, adhering to international regulations and standards is critical. Our partners are well-versed in the latest compliance requirements, ensuring that your products meet the necessary criteria for successful market entry.
Frequently Asked Questions
How do I know the inspection companies are any good?
IS
2023-08-14T13:27:59+00:00
We only work with seasoned quality professionals who can give you a great experience. We thoroughly vet our partners and check their accreditations, certifications and memberships. Most are ISO 17020 certified or at a minimum ISO 9001. Additional accreditations and memberships may include ASQ, TIC, CNAS, ILAC, AQSIQ, APSCA, SEDEX and more. We also do ongoing checks and ask our users for reviews to ensure we're only working with the very best.
Still have questions?
Can't find the answer you're looking for? Get in touch with us right away!
Get Quotes and Ensure Quality
Across Your Supply Chain
Contact Info
Our location
Unit 2A, 17/F, Glenealy Tower No 1. Glenealy, Central Hong Kong